Improve Your Working Environment
Build a workplace you're proud of
There's so much more to an office than tables and chairs –  our post-pandemic world has brought this reality into sharp focus.
Space, facilities, and equipment are all critical considerations that are vital if you want to get the most out of your people and look after their health and wellbeing. If they're working from home temporarily or permanently, the same rules apply.
Having an ironing board as a desk probably isn't conducive to a productive working day, after all…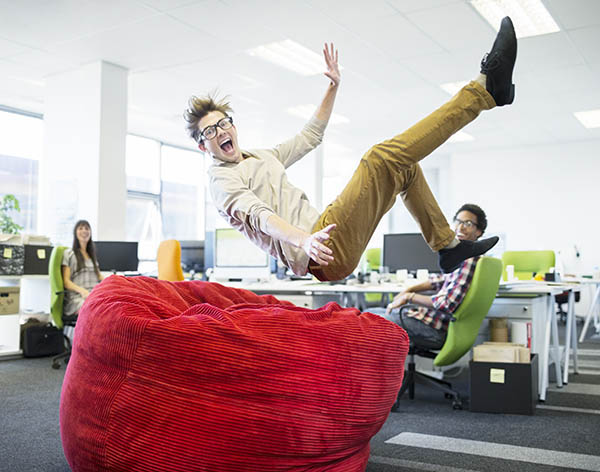 We'll ask you 'why' a lot.
You might find all of our questions a bit challenging. But that's what we're all about. Challenging the norms and helping you come up with those winning edges that make your company a great place to work.
Whether that's adjusting your flexible working arrangements, helping you put the right people, in the right place, at the right time, or making your workplace COVID secure (without sucking the soul out of it).
We'll help you figure out what needs to change for the benefit of your people and your business, then help you make that change happen.
Need help with your working environment? We've got you covered!
But first, we'll need to have a chat. This won't be a quick fact-finding call. We want to have a proper conversation with you to really understand your requirements. Complete the form below to request a call back. 
cups of coffee drank daily in UK offices - invest in a good machine
of employees said having  flexible working increased their job  satisfaction
of people believe technology has a positive effect on their wellbeing
of employees state a strong office design makes them happier at work
Quick links to our other HR services
I would highly recommend the services of 1850. They were a delight to work with, professional yet approachable, they made the whole process of reviewing our HR policies and documentation straight forward. A task I had been putting off for sometime was not the headache I had envisaged once they reviewed our processes and provided advice on the best way forward. We look forward to continuing to work with Claire and the team on future projects.
STAUNTON ROOK - ACCOUNT DIRECTOR
Claire is amazing! Very helpful and knowledgeable. Always thinks outside the box and has helped me to relax a little whilst taking on my new role in HR. Would definitely recommend to anyone needing support from a professional.
HARMONY - HR ADMINISTRATION ASSISTANT
Claire has been providing out-sourced HR support for my business, supporting everything from contract and policy development (definitely not a handbook!) to consulting on working environment, team structure and culture. She combines her in-depth knowledge of the legal requirements for employers with a refreshing perspective on what it means to be a people-focused business, and how to put that vision into action. If you truly want to put people at the heart of what you do, I would thoroughly recommend working with Claire and her team.
RED THREAD MARKET ACCESS - MANAGING DIRECTOR
We have been working with Claire since early 2020. Claire's support has been instrumental in providing clarity in our business over employee policies. We have found this has enormously improved confidence and morale through the COVID pandemic. Claire has a great approach to HR and it is refreshing to be working with a company that is passionate about their product. I couldn't recommend Claire enough. We are looking forward to working together into the future.